High Accuracy, Miniature, S-Beam Load Cells
Descripción
The LC107 series is our smallest s-beam load cell. These load cells are so small, that they are roughly the size of a quarter - 5 pound and lower capacities are only 0.75" x 0.67" x 0.27"! And the 10 through 20 pound capacity units are only 1.25" x 0.5" x 1.1" - smaller than a paperclip!
The LC107 products are compact, lightweight load cells that are constructed with dual beam technology. They are designed to measure ultra low tension and compression forces without sacrificing accuracy. Linearity is often the trade-off made in exchange for the small size of miniature load cells. However, the LC107 has a high linearity of 0.1%, even at the lowest 10lb capacity. They are also temperature compensated, and NIST calibrated in tension for superior performance. They have a 300% overload protection and stainless-steel construction to increase durability and longevity. These miniature s-beam load cells are well suited for space-constrained areas requiring high accuracy. Potential applications include scales, other weigh assemblies, assembly machinery, packaging machinery, test equipment, feedback for machine control, and many more.
Check out the content below for additional information on s-beam load cells, using load cells in weighing applications, testing a load cell, and general FAQ's. Our accessories section also contains a selection of meters and signal conditioners that pair well with our LC107 series. These accessories can provide digital read outs, signal conditioning, and USB connectivity. If you need more information on building a system or setting up your LC107 load cell, please contact our team of experts.
If you would like to learn more about this upcoming release or require customization of this design, contact us using the chat function or by emailing us at pressure@omega.com.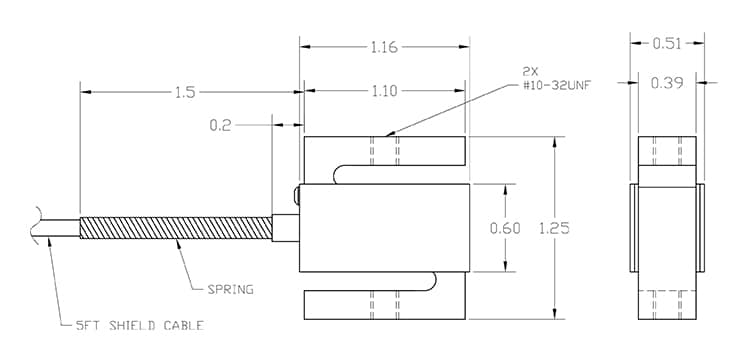 Dimensions for 10-20 lb. Units.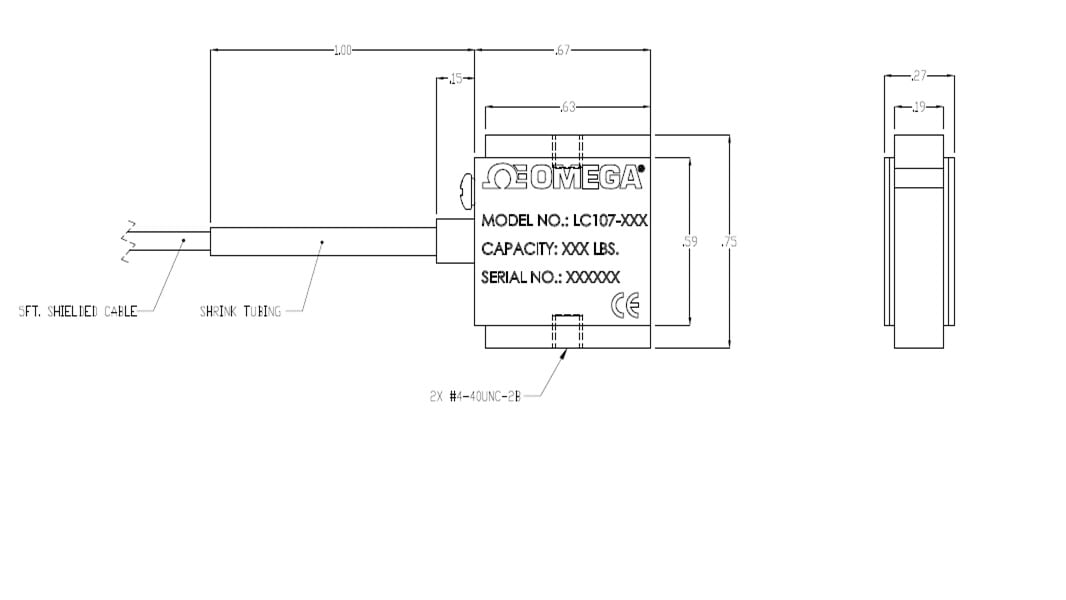 Dimensions for 1-5 lb. Units